Dive Into a Dining Adventure!
Your underwater adventure begins as you are seated around the 50,000 gallon centerpiece aquarium, which allows exceptional floor-to-ceiling viewing from all tables. More than 100 species of colorful, tropical fish from the Caribbean Sea, Hawaii, South Pacific and the Indian Ocean – reside in the tank. The unparalleled offerings at Aquarium feature only the freshest fish, seafood, steaks, and more.
Dive Lounge Hours
Sunday - Thursday: 11am - 9pm
Friday - Saturday: 11am - 9:30pm



The Dive Lounge
Located on the first floor, the Dive Lounge is an upscale bar offering a posh getaway before and after dinner. With Happy Hour every Monday through Friday, it is a great place to relax and unwind after a long day at work.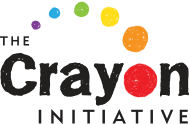 The Crayon Initiative
Click here to watch videos

We're honored to launch a new partnership with The Crayon Initiative, a unique charitable organization that takes unwanted crayons and remanufactures them to donate to children's hospitals across the country. Donate your crayons at the end of a meal or bring in your own to give to a great cause. Just look for the donation box.

LIVE WEBCAM